I could not have been more excited to have Independent Lake Camp return in 2018 and request  updated brochure designs! Jeff Gould and his all team worked with me all summer shooting, editing, and revising each page to bring their story to life. The original design is preserved below to give a better sense of the updates.
We ended up with an 8.5 x 11 booklet that incorporated HDR and drone photography (that I helped produce) showing off the camp's culture and facilities. 
----
Old (2015) Brochure Design for Independent Lake Camp, 24 page booklet done over a period of 2 months, designed to be sent to prospective families.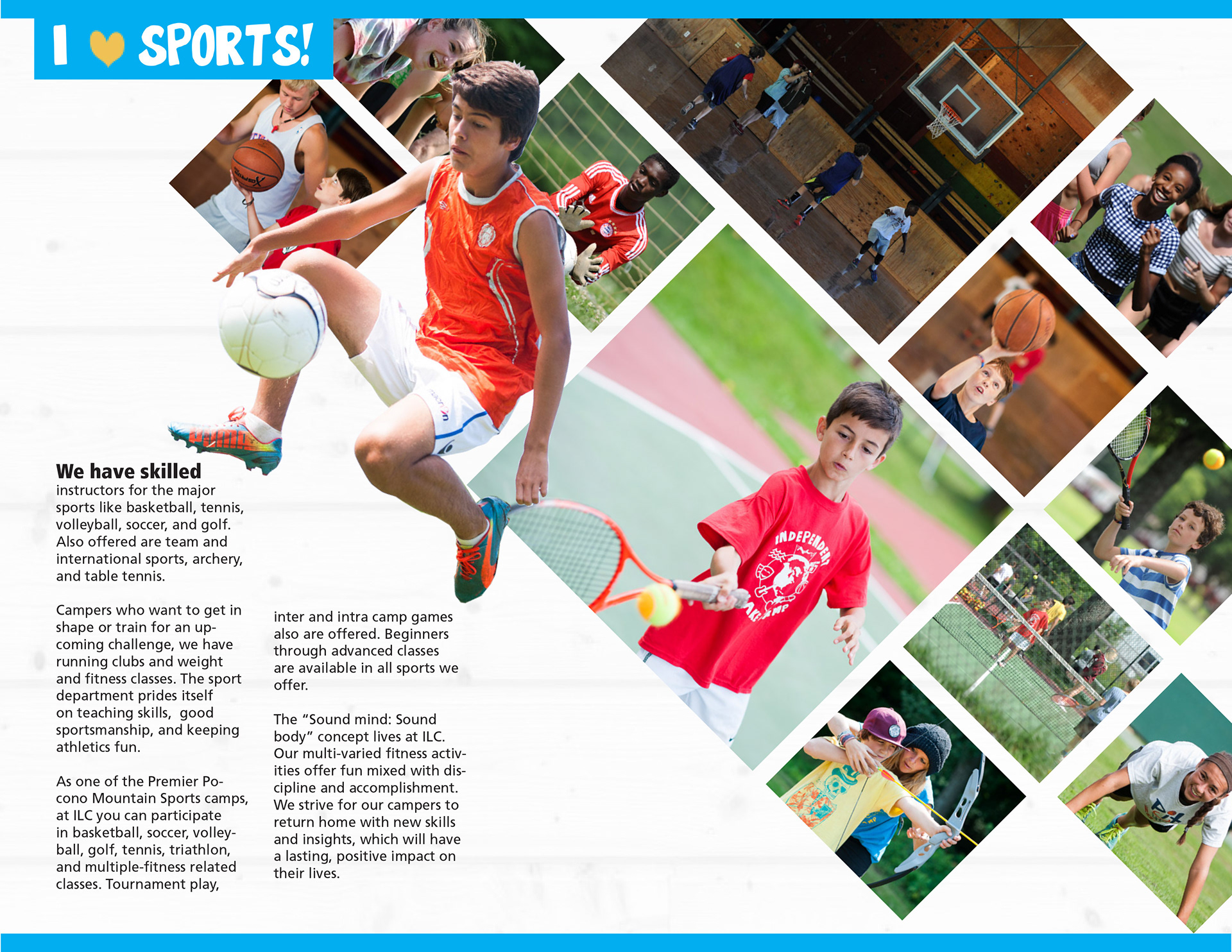 Back Cover, space left for postage and mailing address: